Press
Please see below for a selection of testimonials from various publications and forums

From "Your Horse"
Just wanted to let everyone know that I have been using a joint supplement called Premier Flex HA for the last year. My horse wasnt particuarly stiff or lame but would get back problems every few months as her saddle was incorrect fit. However since I put her on Premier Flex HA her flatwork and jumping has improved so much that now with correct fitting saddle I think we are ready to move up a grade in riding club. I spent a fortune of various supplements over the years but never saw or felt any results. A friend of mine has a racing yard put one of her horses on it and it now converted, she can't believe the difference. I normally don't advertise products but this is a truly amazing one, a lot of my riding club friends have now put their horses on it.

From "Horse and Hound"
I use Premier Flex Plus and cannot rate it highly enough. Ive used it for around 5 years now. Tried a blind trial on my hubbys old campaigner and he wondered what had gone wrong! With Equine Answers, you are getting what you pay for.. not a load of unspecified fillers.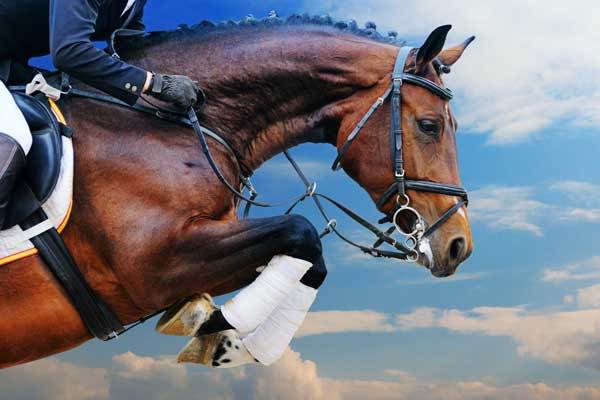 If you are searching for the best joint supplements for horses view our equine joint supplement range. Our Premier Flex range of equine joint supplements are very high spec and can make a huge difference to horses with stiff joints.